Preconstruction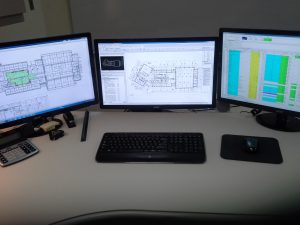 Preconstruction services includes cost conscious estimates for budgets or hard bids, value engineering, and construction design assistance such as analyzing metal stud load bearing assemblies and identifying potential problems through construction document review.
Upon project award, projects are seamlessly integrated from estimation to project management.  Submittal Packages, Safety Programs, Material Safety Data Sheets, certificates of insurance, and any bonds or necessary documents are issued.
Light Gauge Metal Trusses

Furnish and/or Install of light gauge metal trusses. This scope typically includes metal decking and/or plywood assemblies. Typically a shop drawing process is involved and coordination with other trade contractors is encouraged.
EXTERIOR AND INTERIOR METAL STUD FRAMING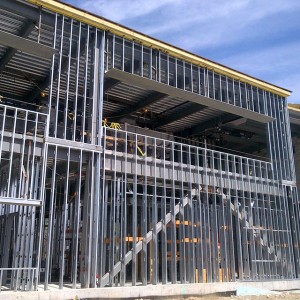 Exterior and Interior Metal Stud Framing includes structural and non-structural framing.  Interior Building Contractors complies to all plans, specifications and procured cold formed metal framing shop drawings to achieve proper construction.  Metal framing standard practices includes all necessary deflection, bridging, clip attachment and fastening of framing.
INSULATION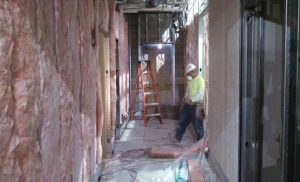 This scope utilizes all forms of insulation to achieve required thermal and STC ratings. Unfaced, kraft faced, foil faced, mineral wool sound attenuation blankets just to name a few.  Semi-rigid and rigid insulation with Z furring channels, vapor barriers and acoustical caulking are also used to complete assemblies.
ROUGH CARPENTRY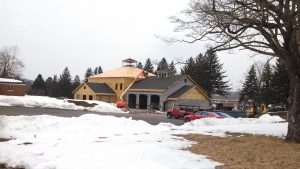 Typical assemblies include fire treated in wall blocking for bathroom accessories, cabinetry and all other wall mounted fixtures. Plywood Backer boards for electrical panels or exterior signage.  Interior Building Contractors uses all necessary LEED compliant (if applicable) treated lumber to achieve rough openings at interior and exterior door and window openings, parapet blocking and roof top blocking.
DRYWALL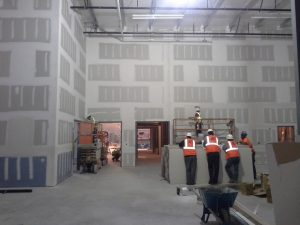 Interior Building Contractors can service all drywall needs from installation of all gypsum board types, shaft wall assemblies, exterior gypsum boards to the install of drywall trim reveals.  Drywall finishing is completed by experienced craftsmen that can achieve all levels of finish necessary to meet any project's needs.  Fire safing and fire caulking of rated gypsum assemblies are also common practices.
ACOUSTICAL CEILINGS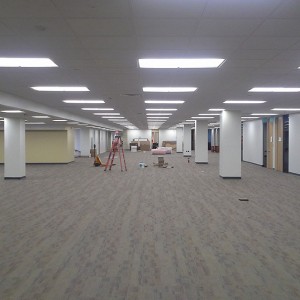 This scope encompasses the furnish and install of various grid types, makes, and models including 9/16" and 15/16" grid assemblies as well as gasketed grids and perimeter trims for cloud formations or various designs. Ceiling tile scopes include angled and beveled tegular reveal edge tile work as well specialty tiles or canopies.  Also selective demolition of acoustical ceilings is also common.
FRAMES, DOORS AND HARDWARE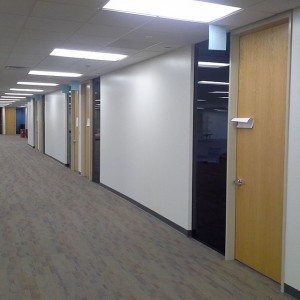 Interior Building Contractors can receive and install exterior and interior hollow metal door frames, doors and hardware. Hardware install includes all typical exterior assemblies including closers, exit devices, thresholds, and weather stripping installs.  Interior door installs includes traffic doors, wood pocket door assemblies, and knock down or welded hollow metal door and window frames.
BATHROOM ACCESSORIES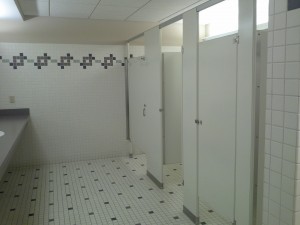 Interior Building Contractors can receive and install all owner furnished products if requested.  Those products include bathroom accessories and partitions.  Also common installs include corner guards, wall guards, fire extinguisher cabinets, chair rails and wall protection panels and trim products..
FIBERGLASS REINFORCED PANELS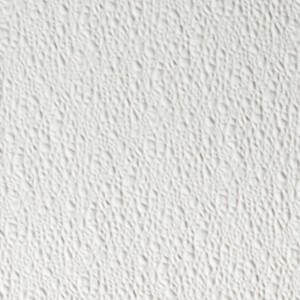 Furnish and Install of FRP includes all makes and models and trim options.
GENERAL TRADES PACKAGES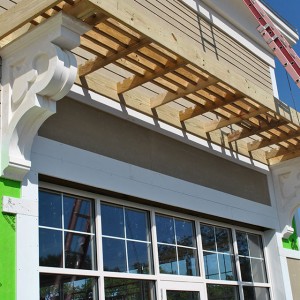 Interior Building Contractors can complete general trades packages as defined by the customer which can include and is not limited to all gypsum board assemblies, finish carpentry, and owner desired products such as appliances, tack boards, white boards etc.
EXTERIOR FINISHES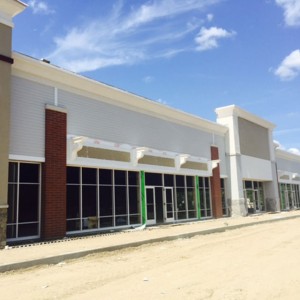 Exterior finishes incorporates various scopes such as Exterior Insulation Finish systems, Siding,  and Finish carpentry assemblies such as trellis or column enclosures.